THE LOOK AND PERFORMANCE OF A NEW JAVELIN AT
A FRACTION OF THE COST!
1. Total Rebuild………………………………….. $135*


2. Conversion Rebuild………………………… $150*


3. Point Replacement…………………………. $82




4. Grip Replacement…………………………… $26




5. Shaft Straightening…………………………. $26




6. Refinish, New Grip & Straighten……….. $98




7. Two Color Swirl (only with refinish)……. $20


8. New Javelins – Most Brands………….. Prices Vary (Click here)
*Note: Not all old rule javelins are able to be converted. Conversions Also Available To meet the new 2002 High School Rule, and the 1999 IAAF Rules.

Before &  After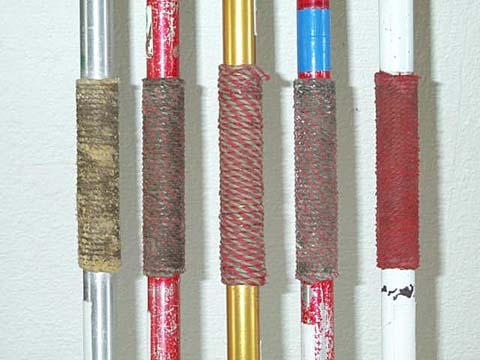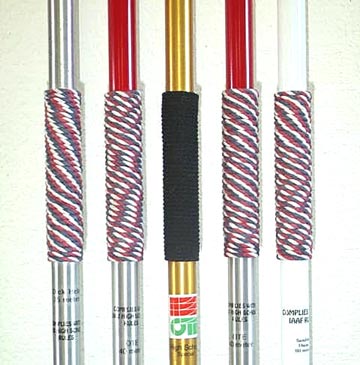 Another new American Record for Kim Kreiner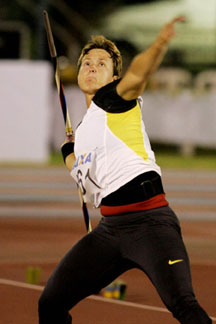 Kim Kreiner unleashes her 64.19m Area Javelin record in Fortaleza
(Wander Roberto de Oliveira/CBAt)

Throwing the Ron Johnson Red, White, and Blue Special.